FINNMASTER P8
The Finnmaster P8 is our largest cabin boat. A model without compromise, built for a long life at sea. Whether you are looking for a fishing boat, an excursion boat or a boat where the whole family can spend the night – this is the boat for you. The Finnmaster P8 shows its strength with its large cockpit in the stern and with the roomy steering cabin where there is room for four people to sit securely, warm and comfortably – whatever the weather. The cabin has a galley and in the bow, apart from considerable storage space, there is a large separate toilet as well as sleeping berths for four adults.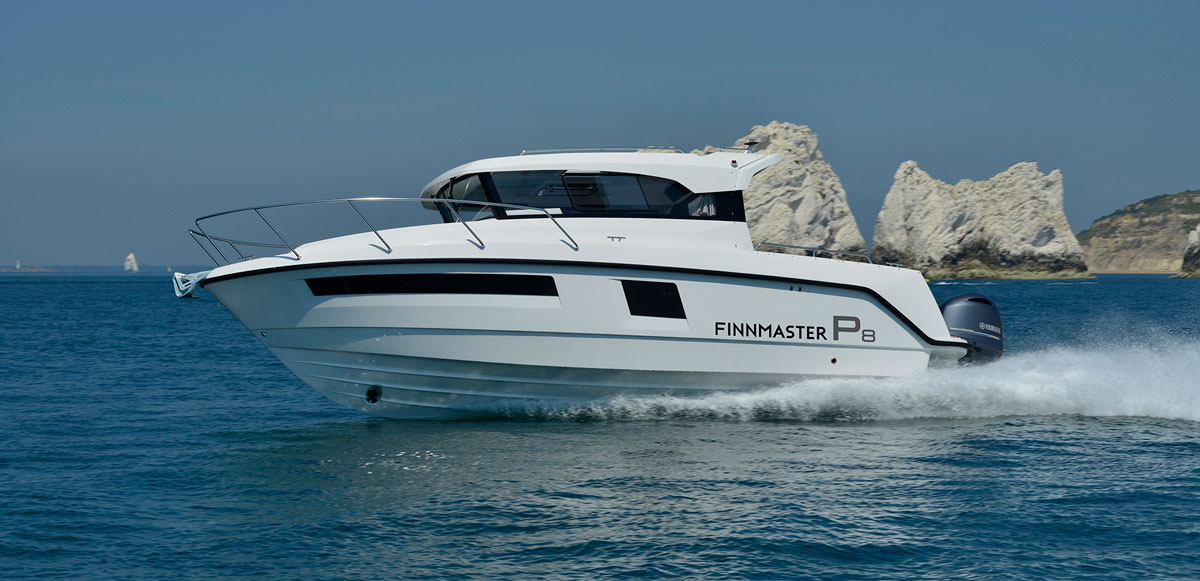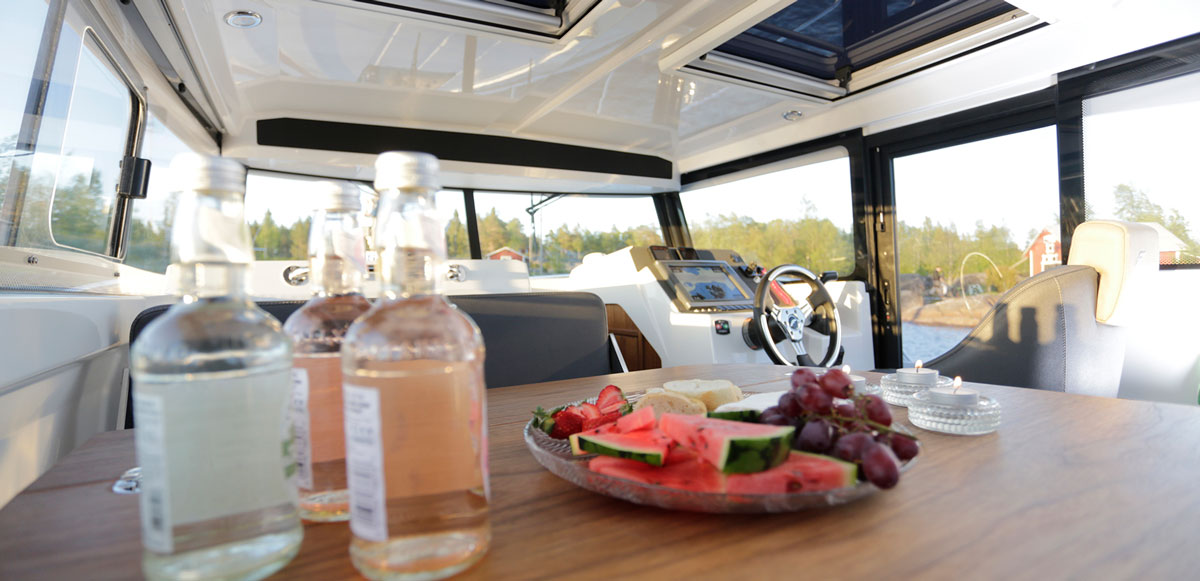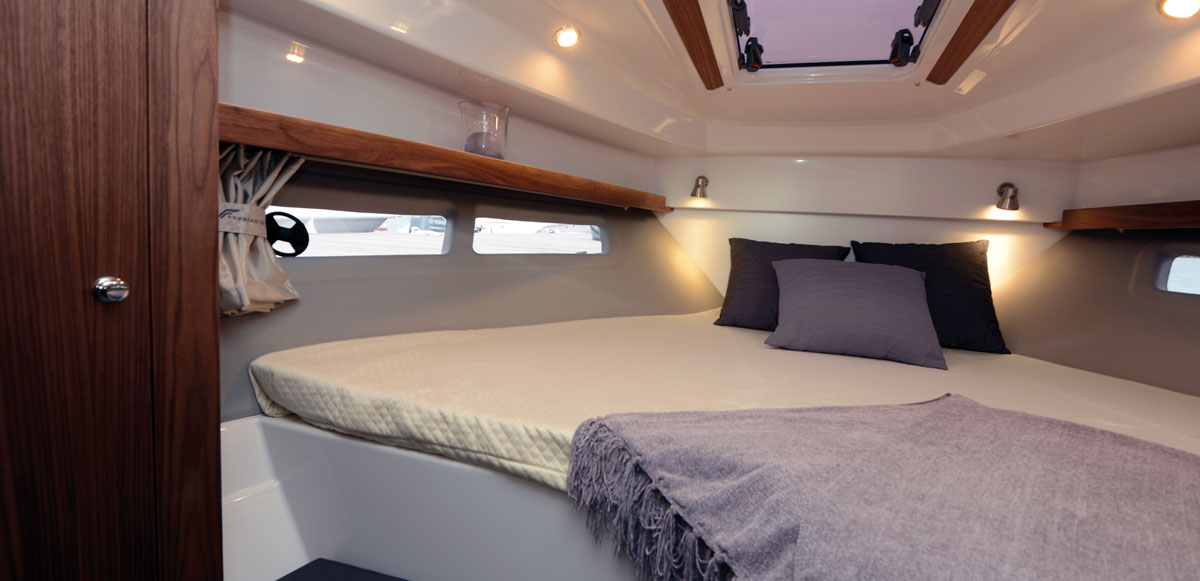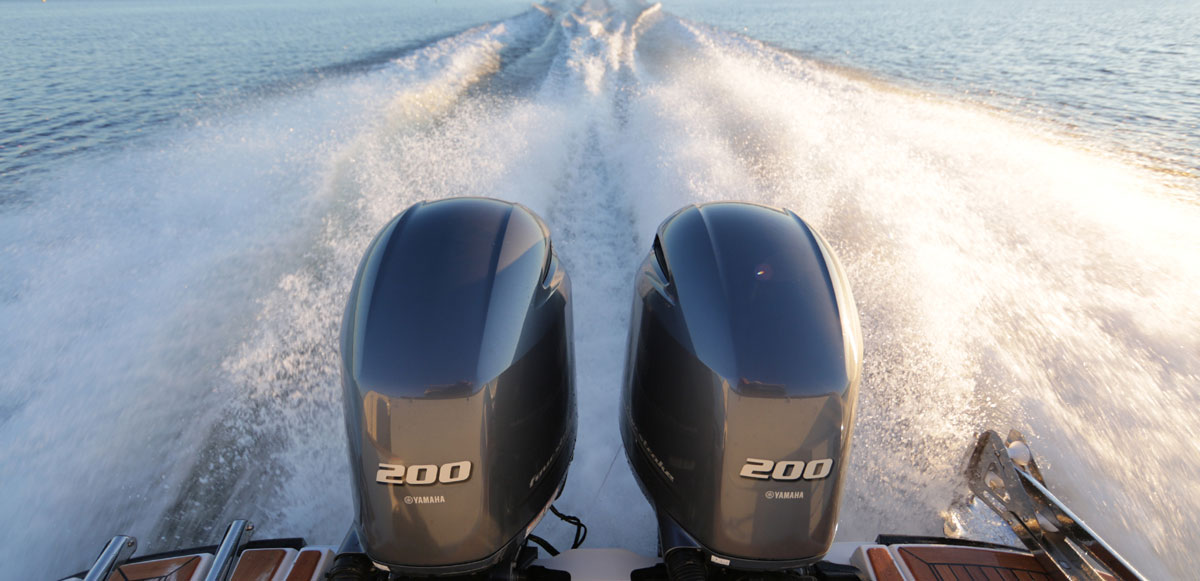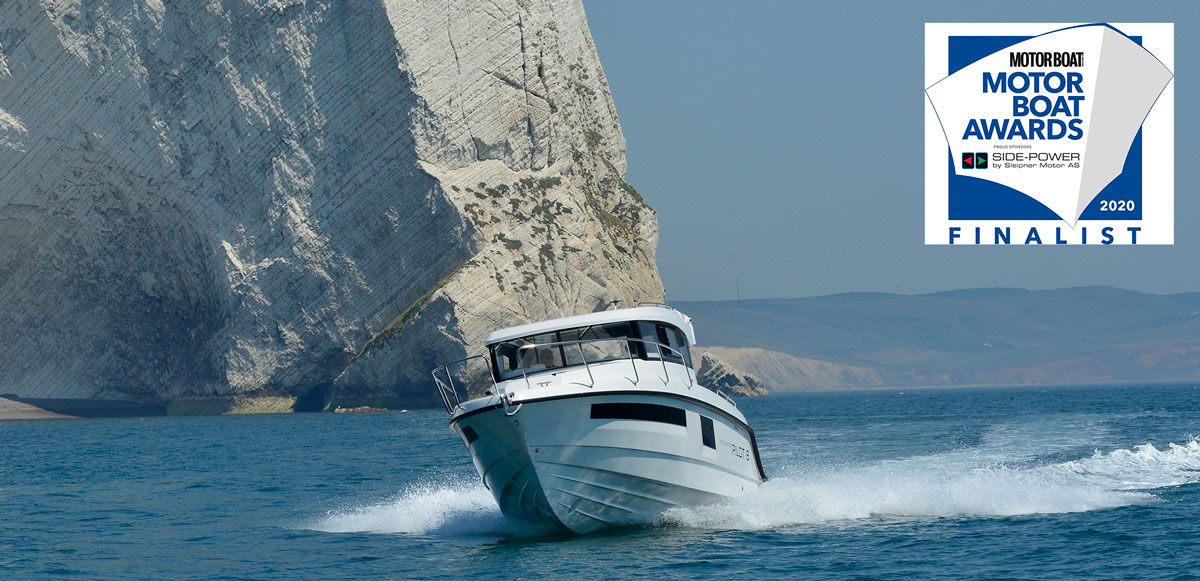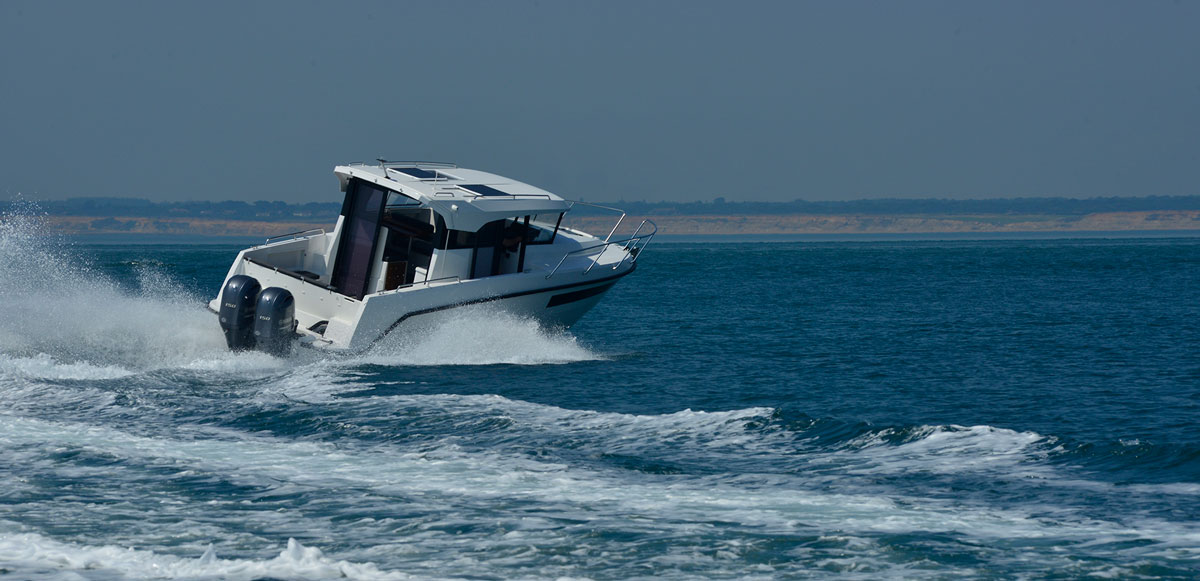 ---
FINNMASTER P7W
The Finnmaster P7W is a consummate weekend boat that is perfect for those occasions when the day at sea turns out longer than planned. Here, you have a large steering cabin, which is eminently suitable as accommodation and you can find everything from a separate toilet unit to a galley with fridge and sleeping berths for up to four people. Apart from this, there is also plenty of storage space and a large aft deck that just calls out for delicious dinners. Just like the rest of the Finnmaster Pilot boats – this is a boat that is perfectly suited for northern European variable weather.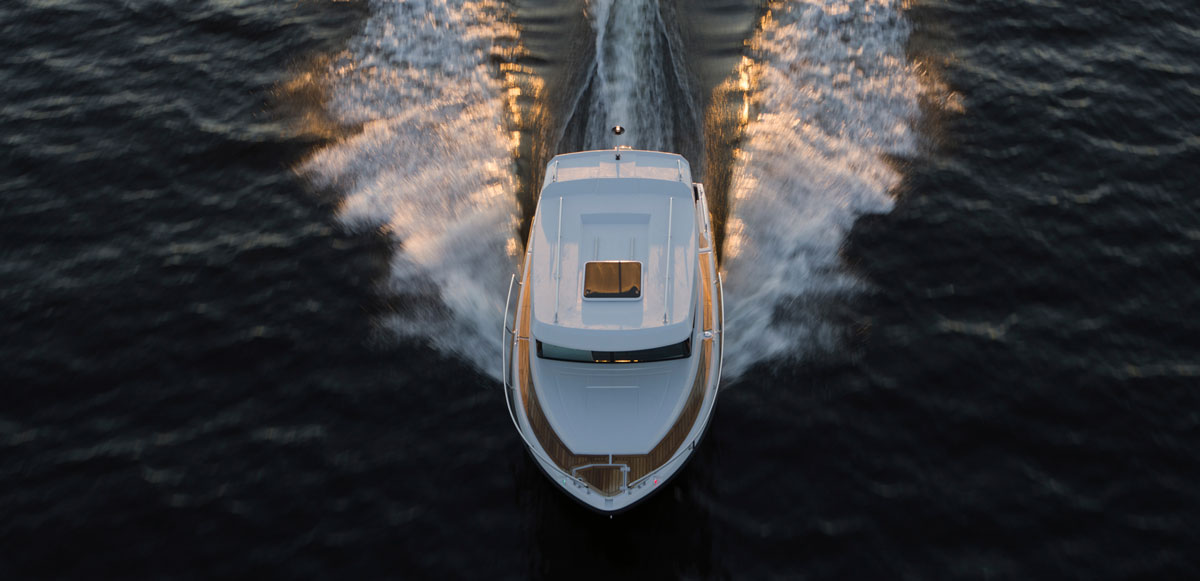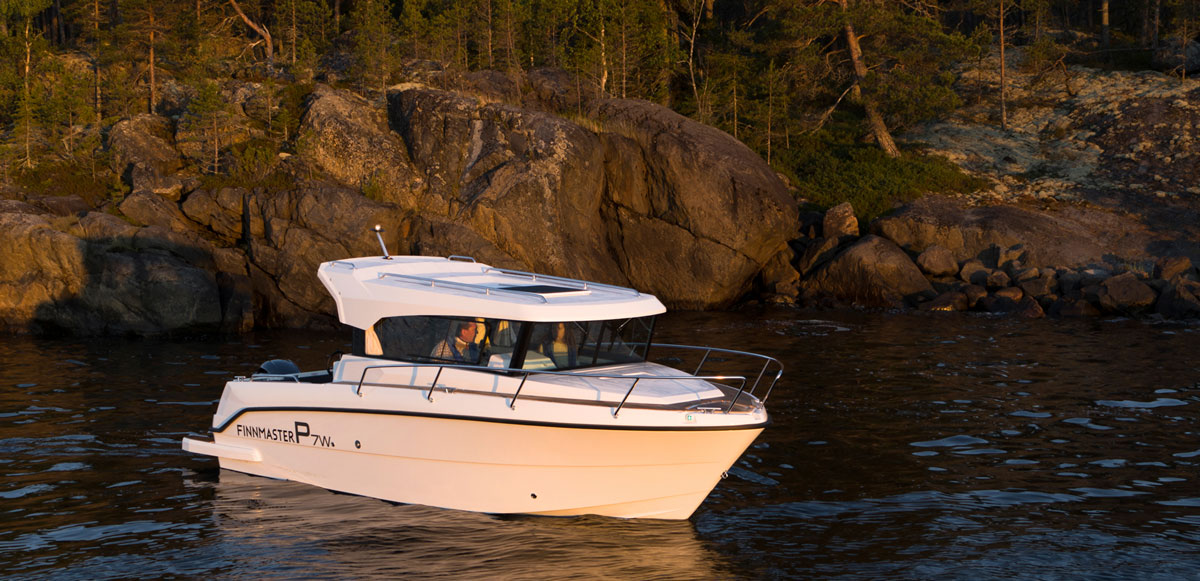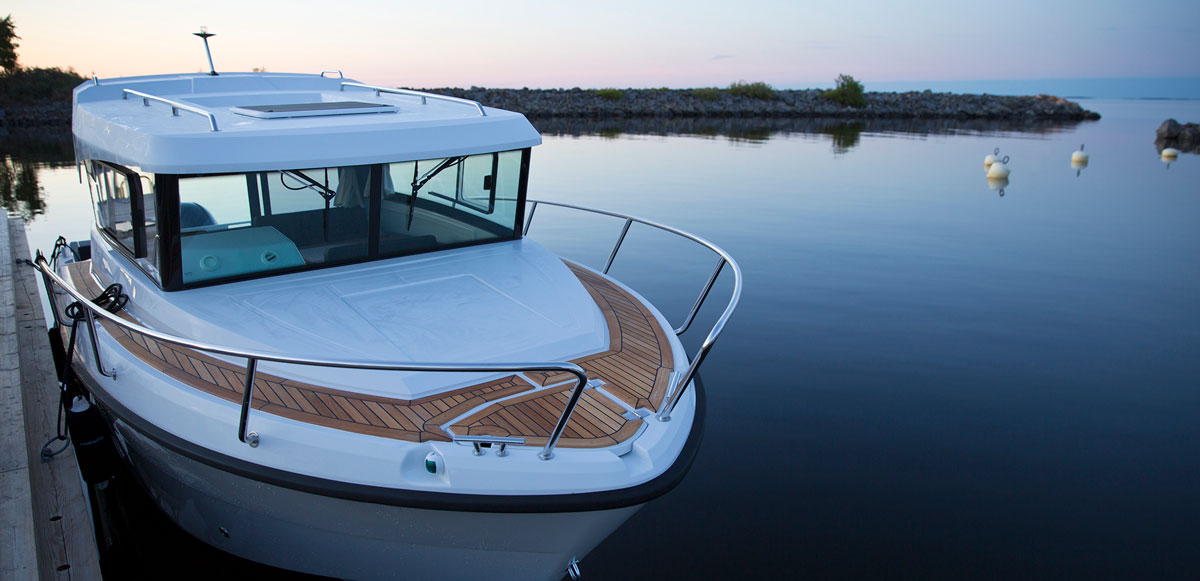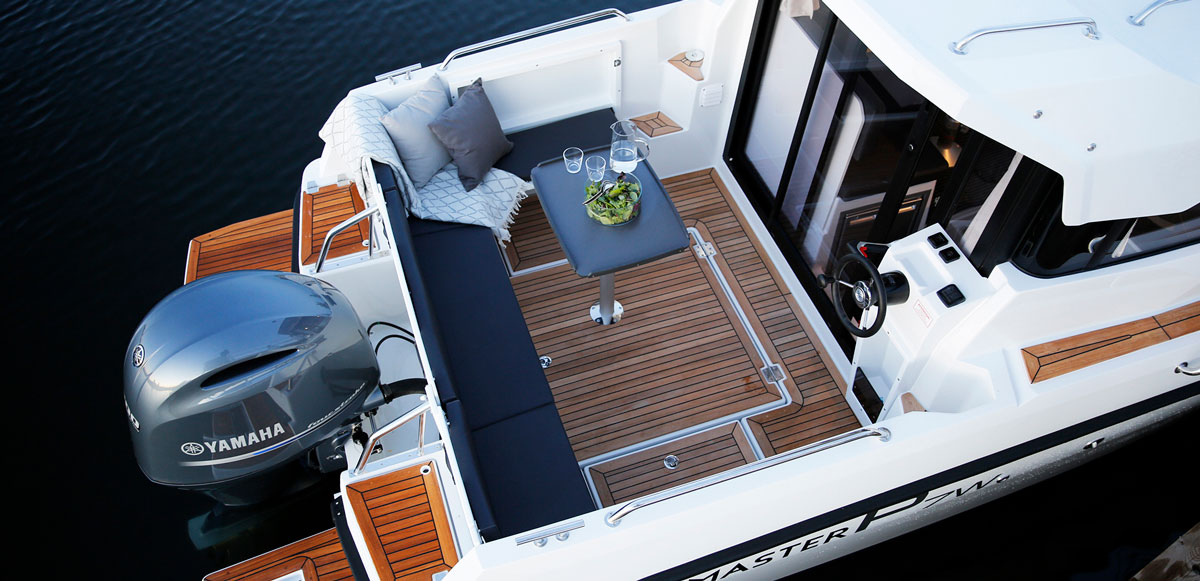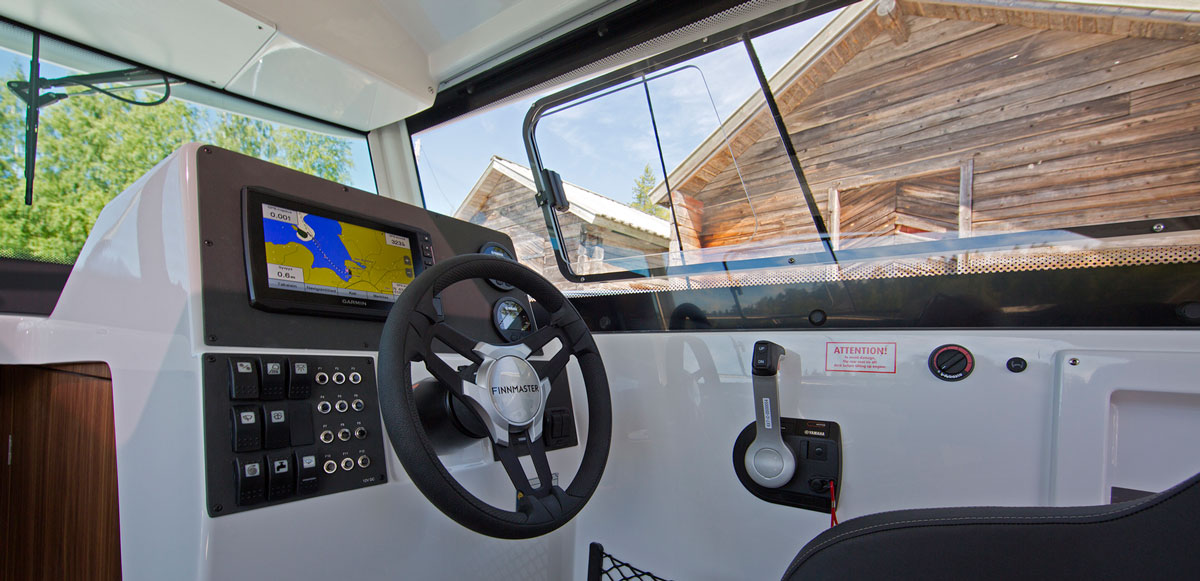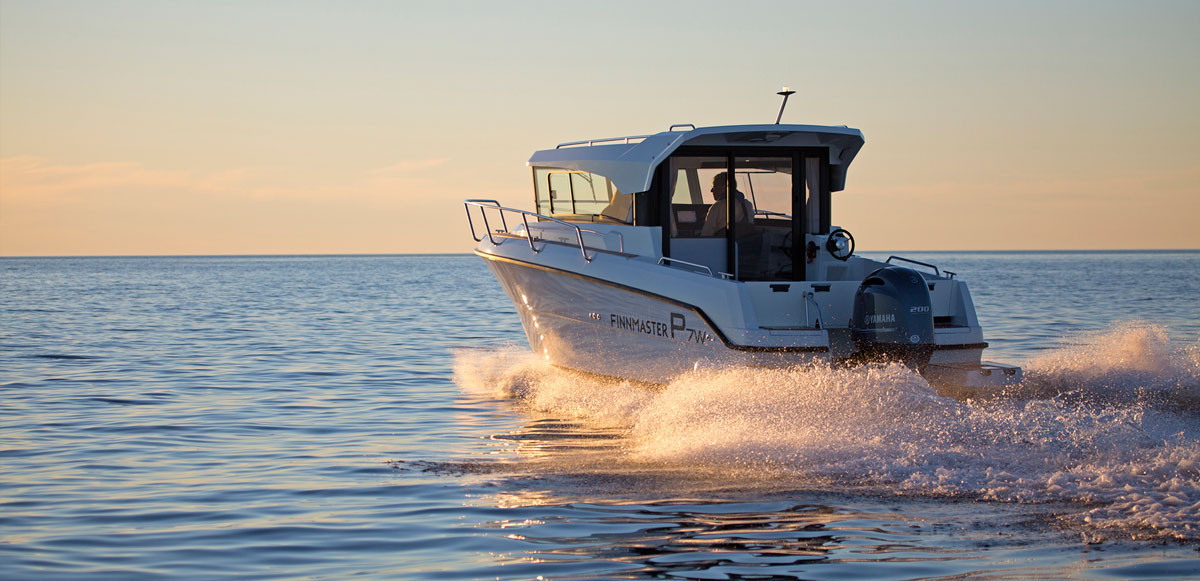 ---
FINNMASTER P6
Finnmaster P6 is a stylish and modern cabin boat that surpasses your expectations. The Finnmaster P6 will give you a comfortable, stable and safe ride. This is an agile cabin boat for transportation, leisure and for number of other purposes at sea. The Finnmaster P6 has a steady hull that works perfect in all conditions and delivers high-quality performance with a driving experience beyond the usual. The spacious layout combined with a cozy and well-planned cabin, where you have a good visibility and the opportunity to stay overnight, guarantees you have everything you need for different kind of trips. Finnmaster Smart Design solutions complement the comfort and safety aboard.