Merry Fisher serien er kendt for sit design, sine præstationer og komforten ombord.
Merry Fisher 1095
– The Joy of Cruising
The  Merry Fisher 1095 takes full advantage of the new world of outboard engines.  Previously, cruising with outboard engines on boats of over 10 metres (34 ft.) seemed impossible, until now.  This new combination favours ease of use while guaranteeing exceptional performance for a very promising future.  The Merry Fisher 1095 will be the flagship of the line, with a hull specifically designed for this type of propulsion.
In addition to this major innovation, the Merry Fisher 1095 delivers key features that define its personality and its success.
---
Merry Fisher 895
Designed for cruising, the Merry Fisher 895 is a true weekender. She offers an incomparably bright interior, with wide windows in the helm station and even more comfort for those special shared moments on board.
The cockpit features an L-shaped saloon, reclining seatbacks and armrests with cup holders.Both on the interior and on the exterior, the seatbacks pivot to adjust the seating to suit individual preferences.
This Merry Fisher features an opening side gate, a recessed sidedeck, as well as a very generous storage capacity. The main cabin, with wide windows, is equipped with a head with shower and marine WC.
With her clever details, the Merry Fisher 895 makes unforgettable cruises possible, perfect for sharing unique moments together as a family!
---
THE NEW MERRY FISHER 795 SERIES 2
FEATURES A DYNAMIC DESIGN AND A NEW HULL WITH A VERSATILE, TRADITIONAL V SHAPE. A TRUE WEEKENDER WITH AN OUTBOARD ENGINE,
She delivers more power and higher performance at sea, as well as stability and undeniable comfort while under way!
Perfectly adapted for family coastal cruising, the U-shaped cockpit saloon is inviting, spacious, and transforms into a sundeck for moments of relaxation.  This vast cockpit open to the sea is a real invitation to swim, with its generous aft swim platform.
THIS NEW MODEL WILL IMPRESS YOU WITH HER RICH ARRAY OF FUNCTIONALITY AND EQUIPMENT, INCLUDING:
a coupé door to facilitate access on board,
copious storage space,
a fully equipped galley,
a bright and comfortable interior,
an enclosed head compartment with hot-water shower…
THE MERRY FISHER 795 SERIES 2 IS TRULY THE IDEAL BOAT FOR EXPERIENCING MOMENTS OF PURE PLEASURE!
---
THE MERRY FISHER 695 SERIE2
– ALREADY PROMISES TO BE A FUTURE BEST SELLER
The MERRY FISHER 695 SERIE2 can boast of building on the success of the first MERRY FISHER 695, of which over 1400 boats have been sold since September of 2014!
This model offers all the strengths of her predecessor, while benefiting from the most recent innovations of the line.
With her stable and generously sized tapered V-shaped hull, the MERRY FISHER 695 SERIE2 has no need to further prove her seaworthy qualities. The model delivers excellent performance and just the right engine power to offer low
maintenance and low fuel consumption at an affordable cost.
This safe and very liveable, seaworthy boat is designed for coastal cruising with friends and family.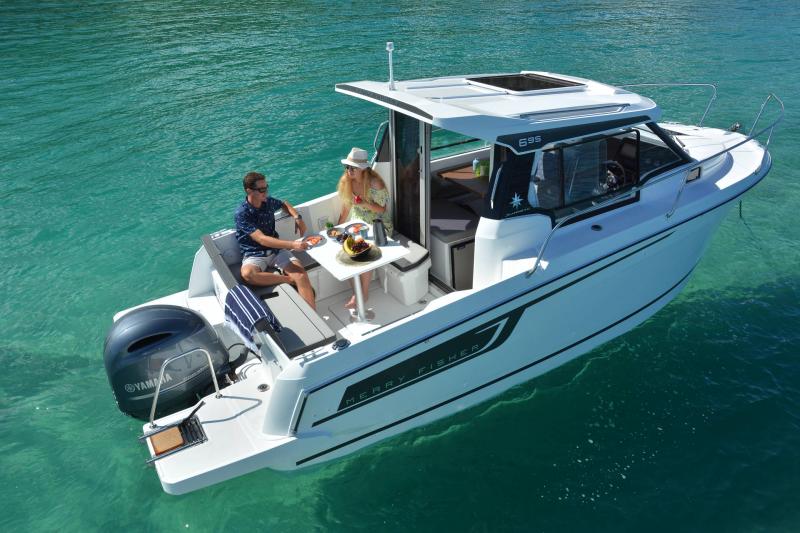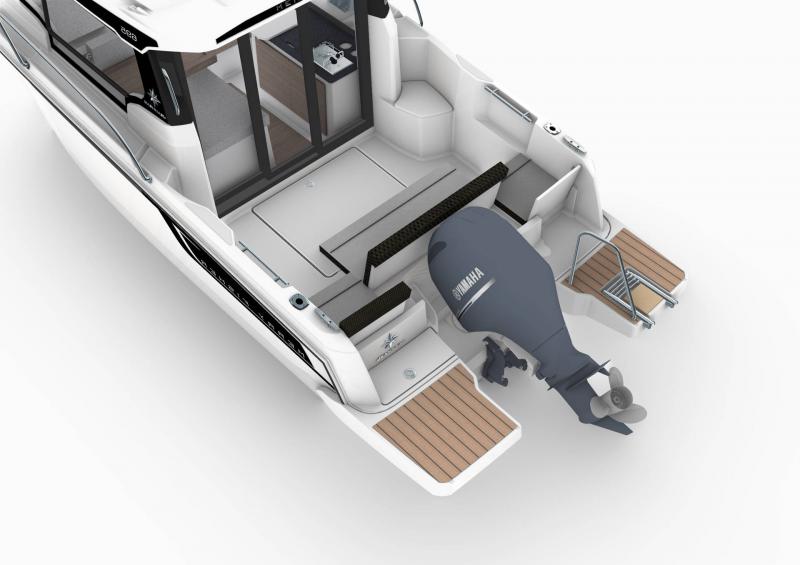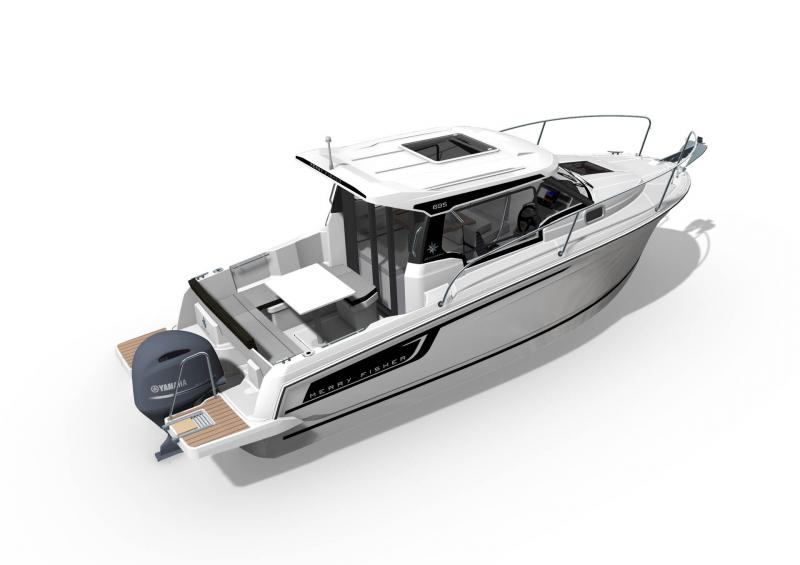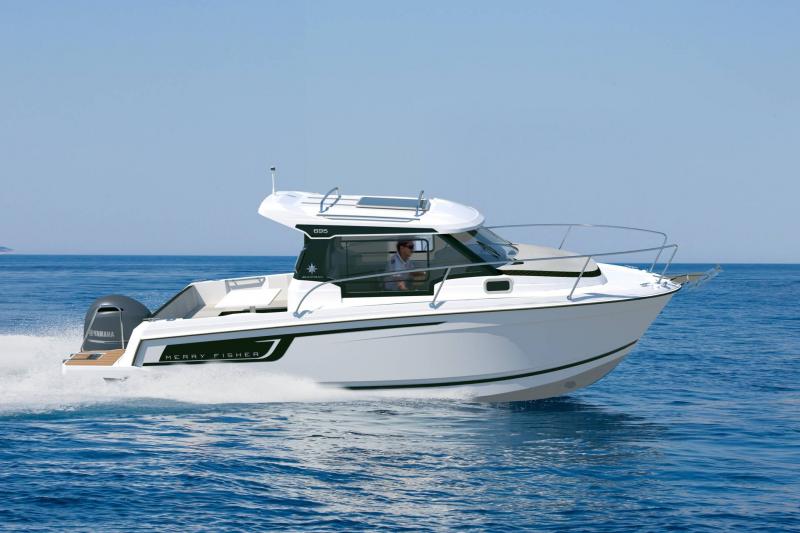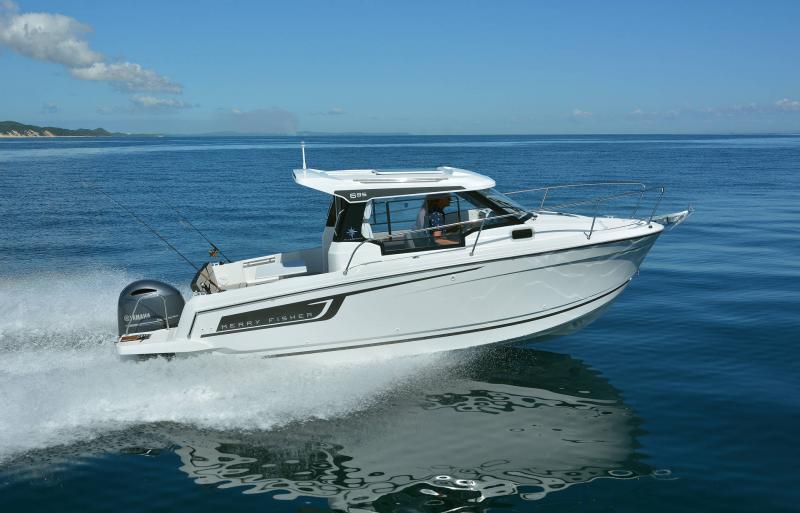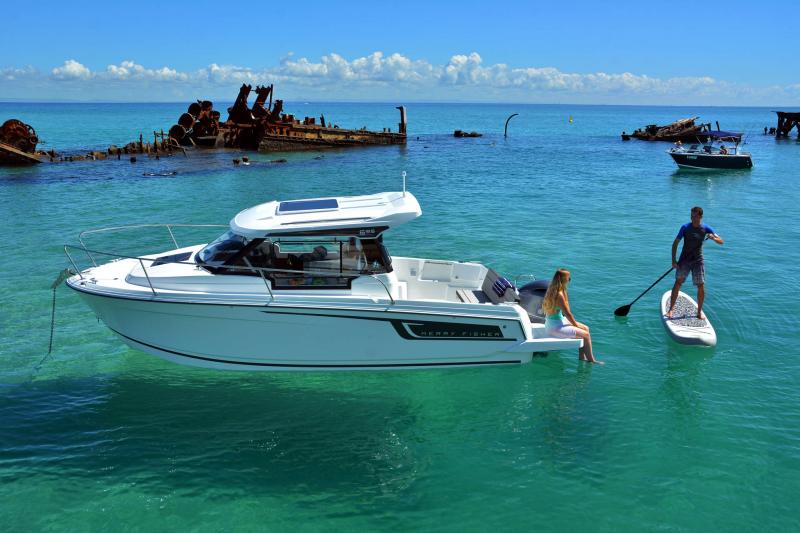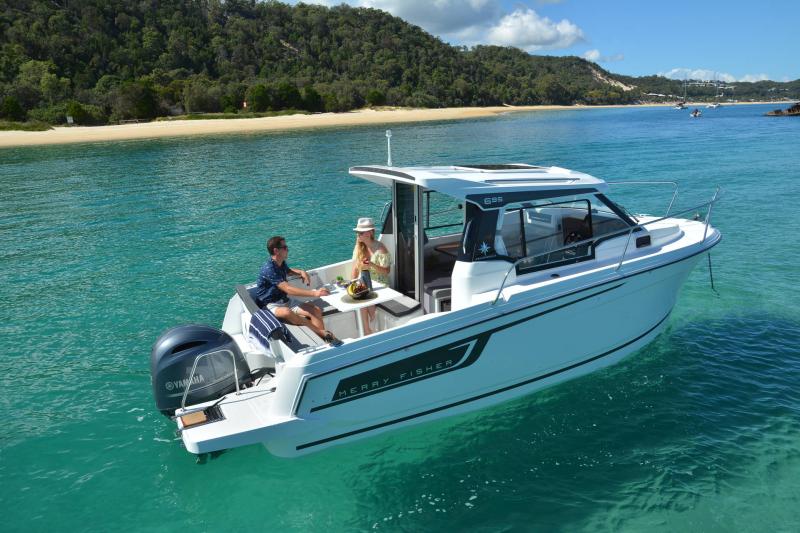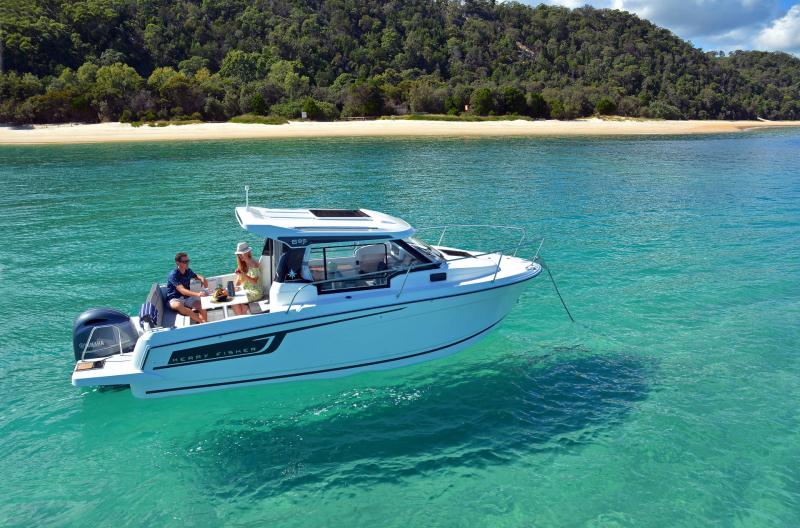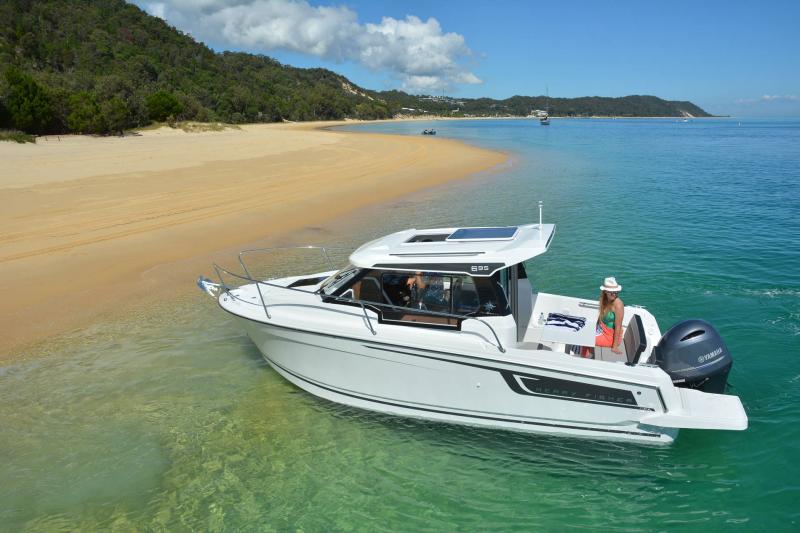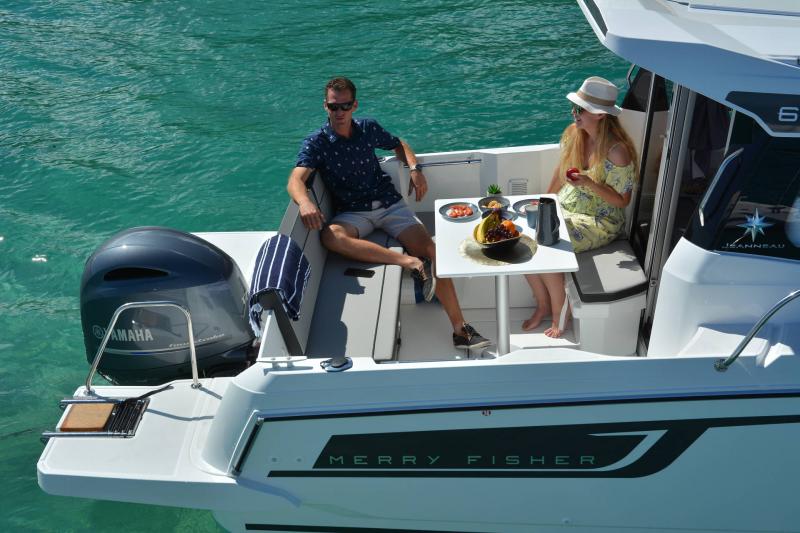 ---
Merry Fisher 605 Série2 : all the qualities of a large Jeanneau
You will appreciate her elegant design and clever interior layout.
Enjoy sharing moments with family and friends in her spacious and inviting U-shaped cockpit saloon, which transforms into a sundeck. The sliding bench seating optimises space on board for maximum comfort. The generously sized flush aft platform affords easy access to the sea.
On the interior, a bright, peaceful retreat affords an uninterrupted view of the horizon. You will feel at home, with plenty of equipment and sleeping capacity for up to four people on board… enough to meet all your expectations!
INDEED, THE NEW MERRY FISHER 605 SERIES 2 FEATURES ALL THE QUALITIES OF A LARGE JEANNEAU.