FINNMASTER T8
Sometimes, you shouldn't have to compromise. Your boat can be sporty and comfortable all at the same time. For this reason, we left nothing out when we created the pride of the Finnmaster T-series – the Finnmaster T8. This luxurious boat combines unique driving features, our distinguished Smart Design solutions and quite simply the best materials. We have brought together decades of know-how to create an uncompromising model for those who want the best. This award-winning and versatile day cruiser lets you go from having dinner with the whole family to rapidly and easily transforming the dining area into one of the harbour's most beautiful sundecks. When the sun has finally set, the whole family can spend the night in the large cabin, which is equipped with a separate toilet unit.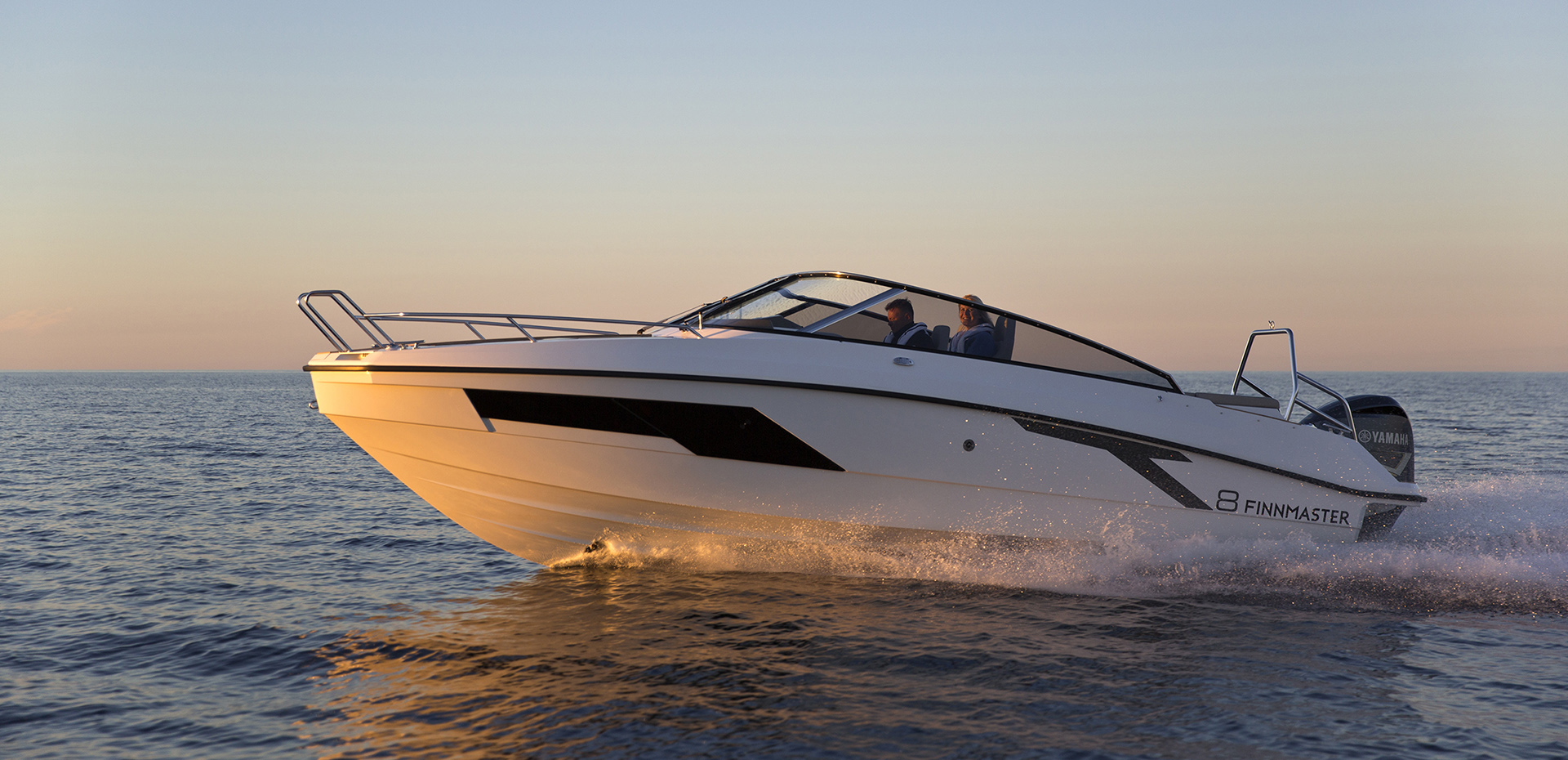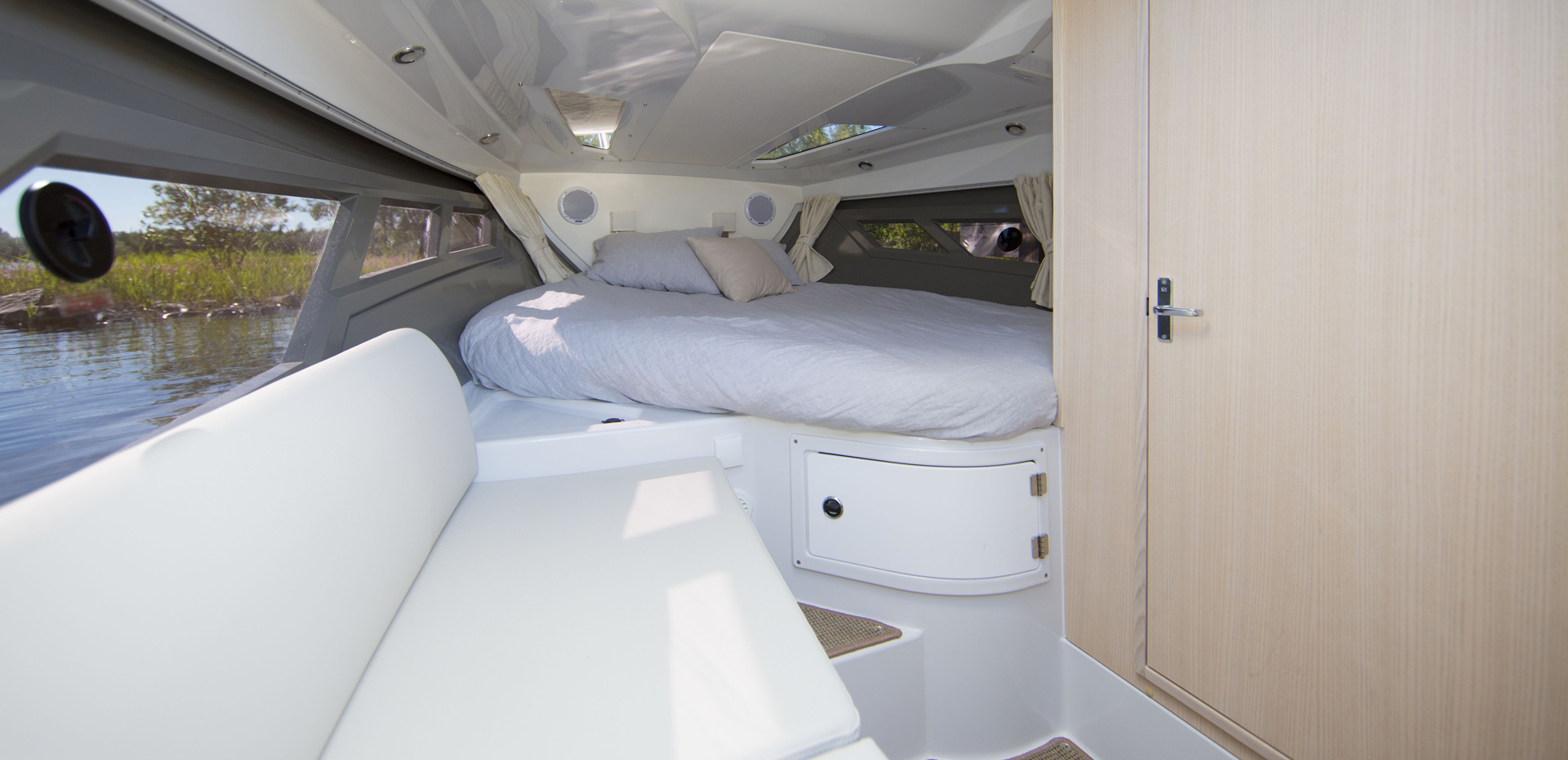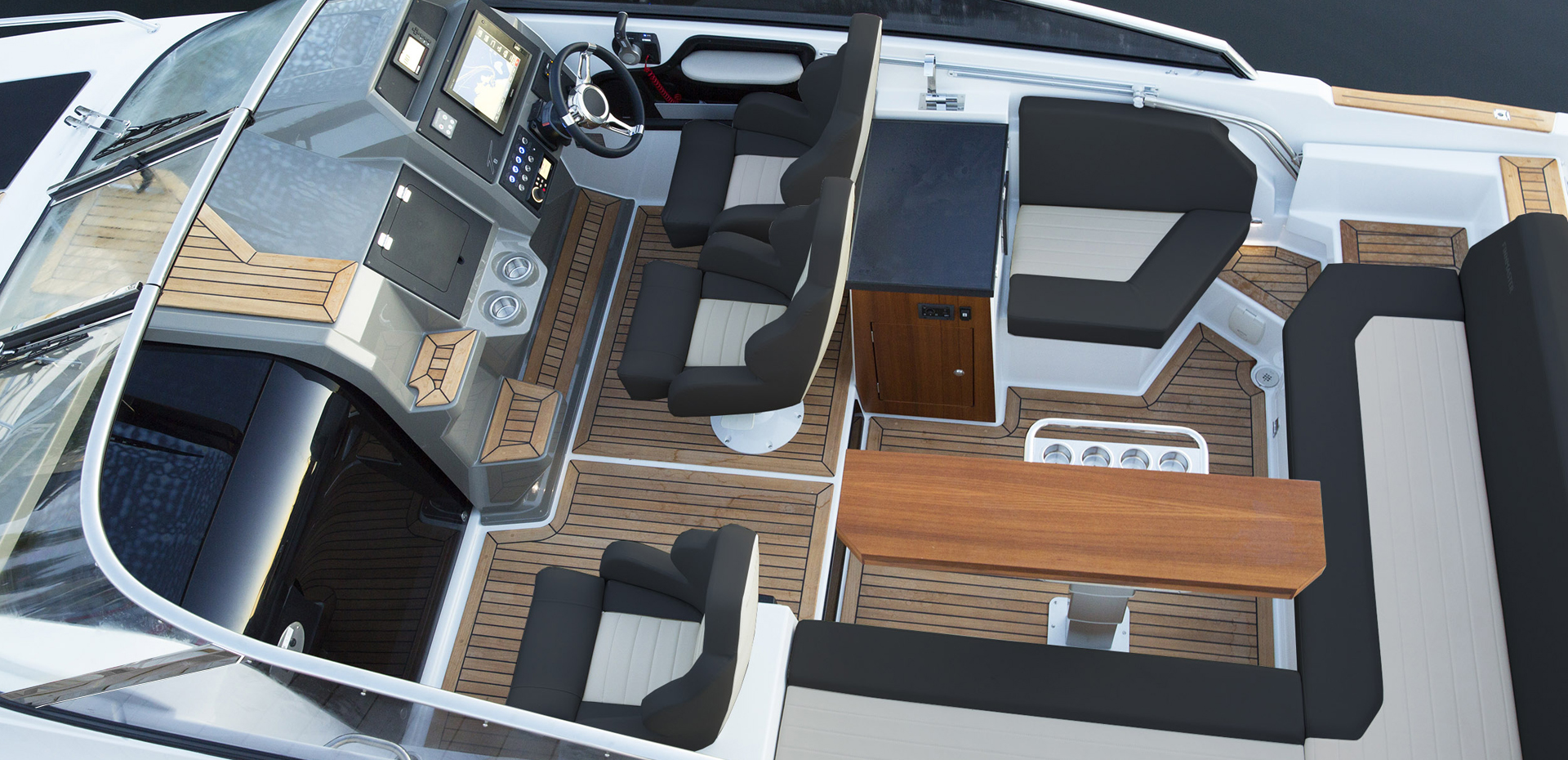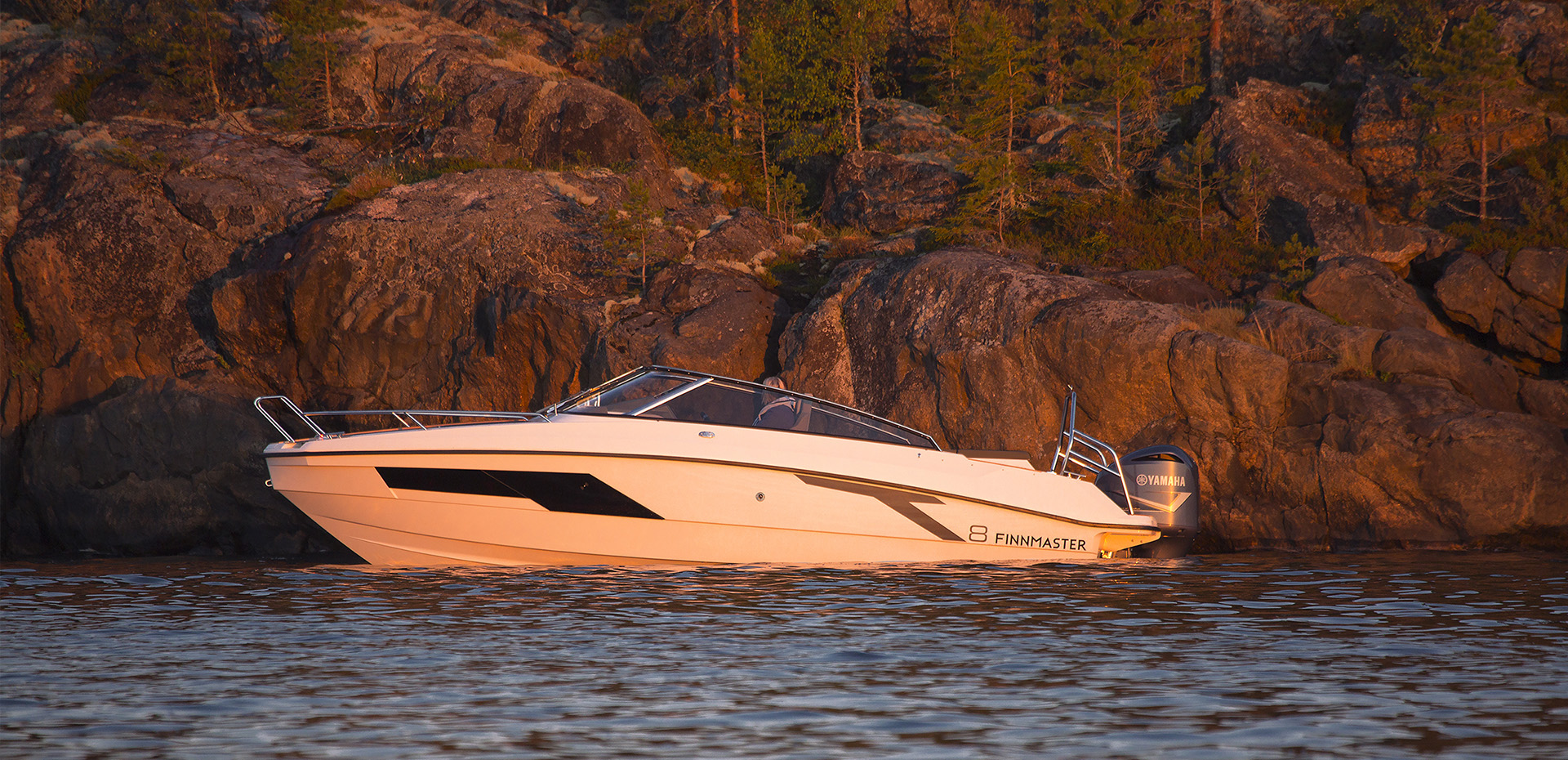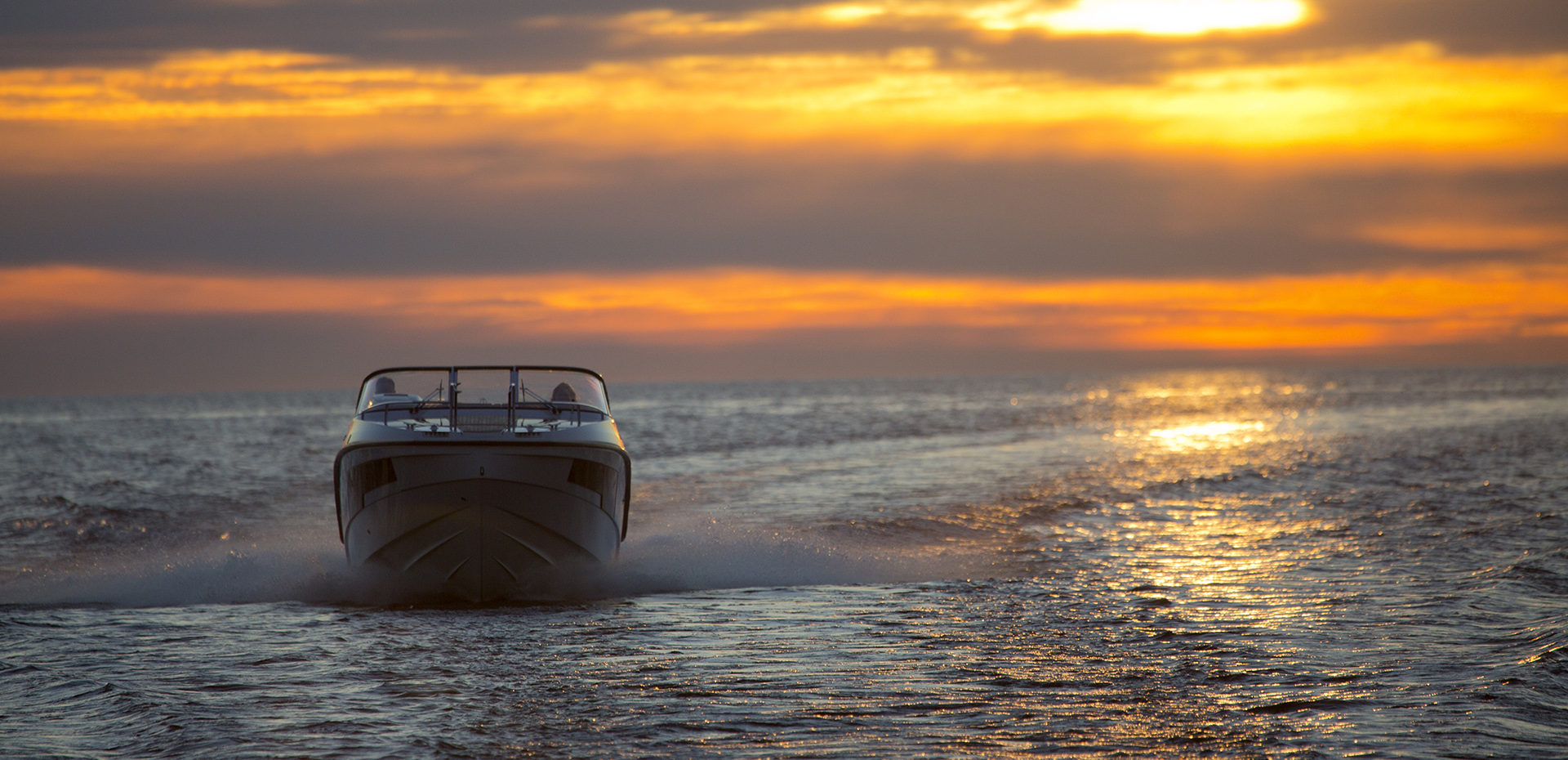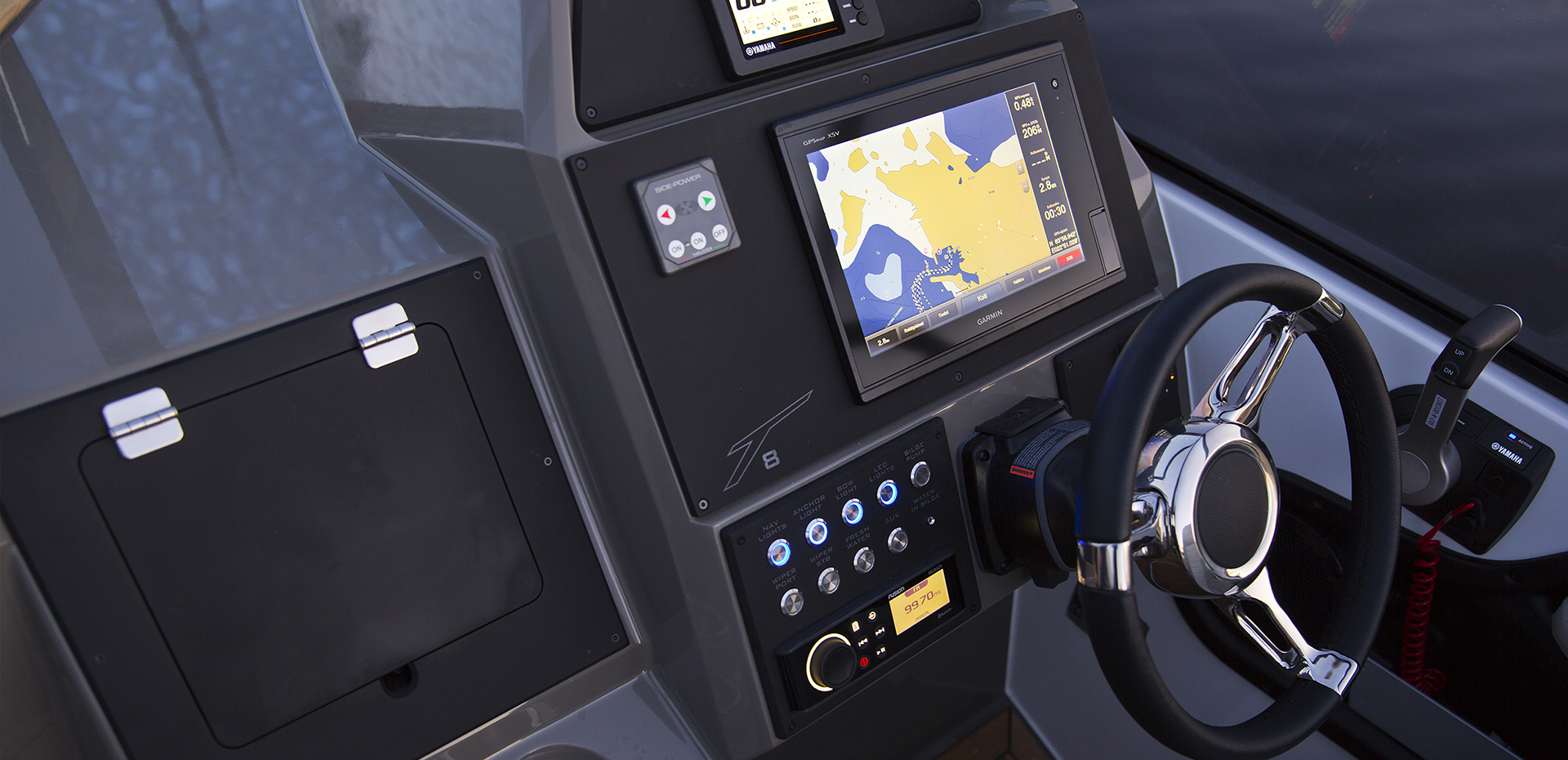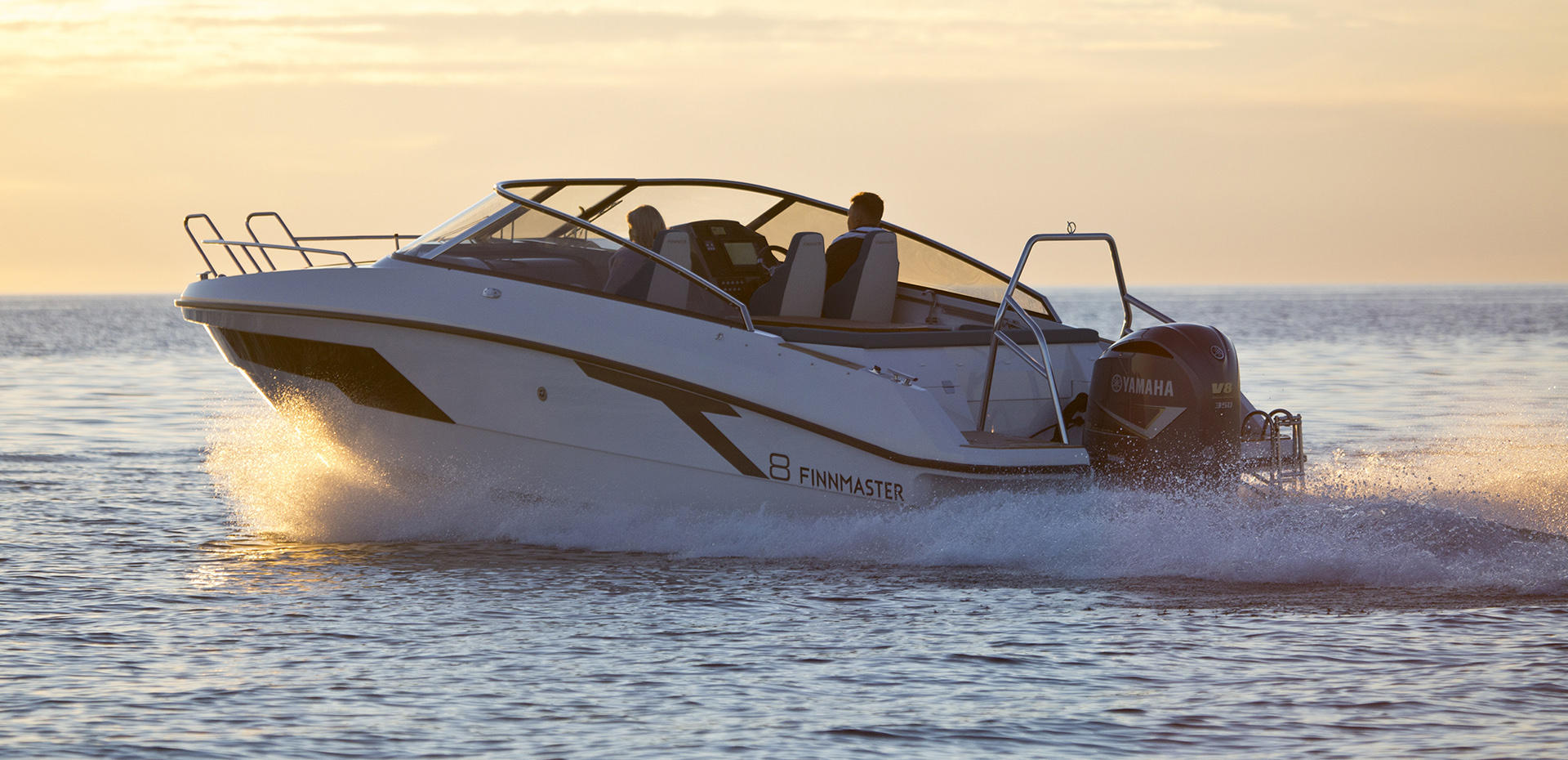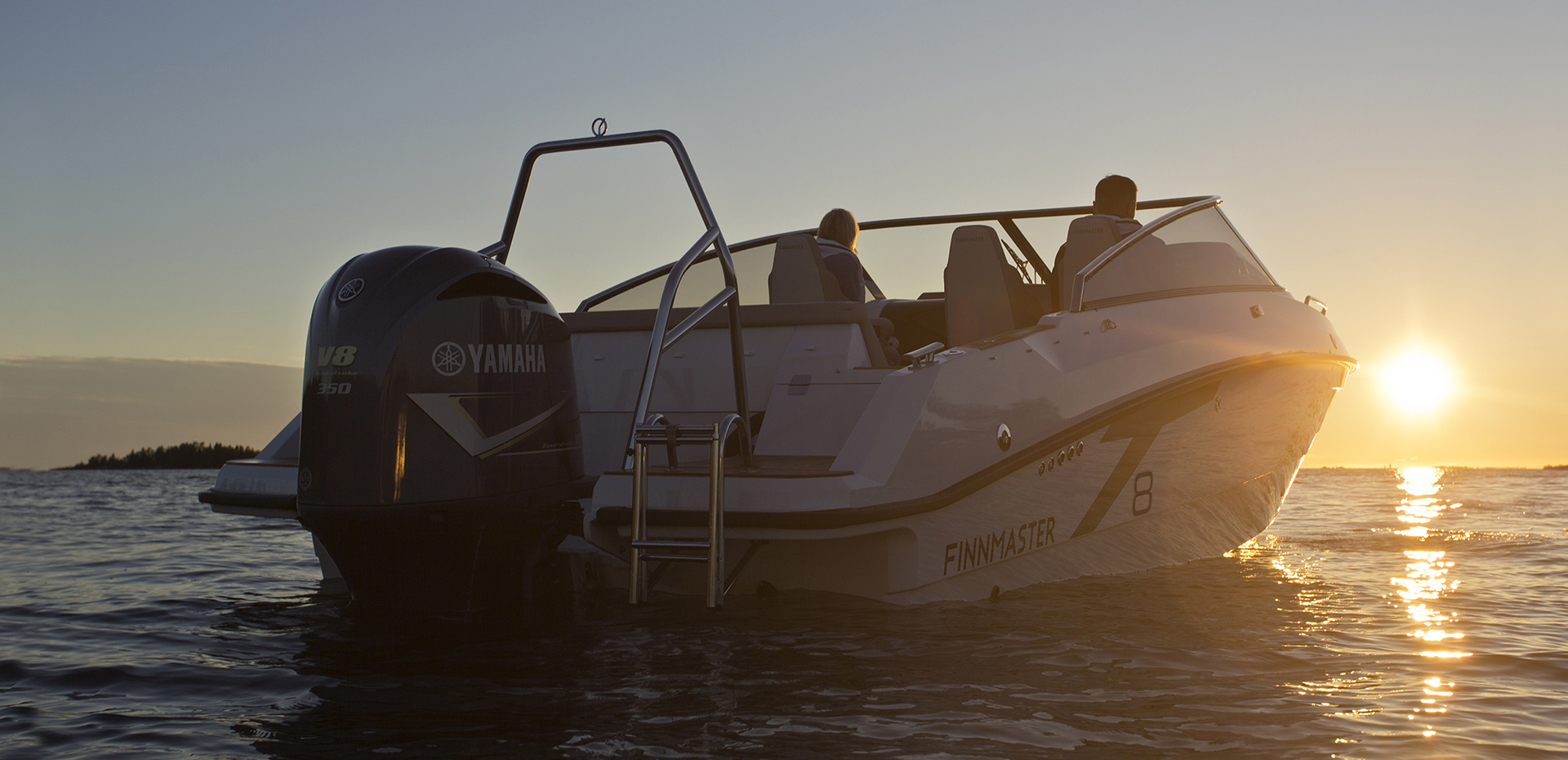 ---
FINNMASTER T7
Welcome to the future of boat ownership! The Finnmaster T7 shows the way with its streamlined hull and the innovative LED docking lights on the bow. The Finnmaster T7 is totally unique, the perfect meeting between modern top design and practical details. We have included everything here, from a sporty appearance with speedy character to cosy comfort for all the family. This means that, thanks to our Smart Design concept, we have made it possible for all of the family to relax together in the cockpit either at the teak table or on the sun bed, which is easy to convert when it is as hot as it gets during the day. There is also plenty of room to spend the night in the bow, which features a large double bed and a toilet.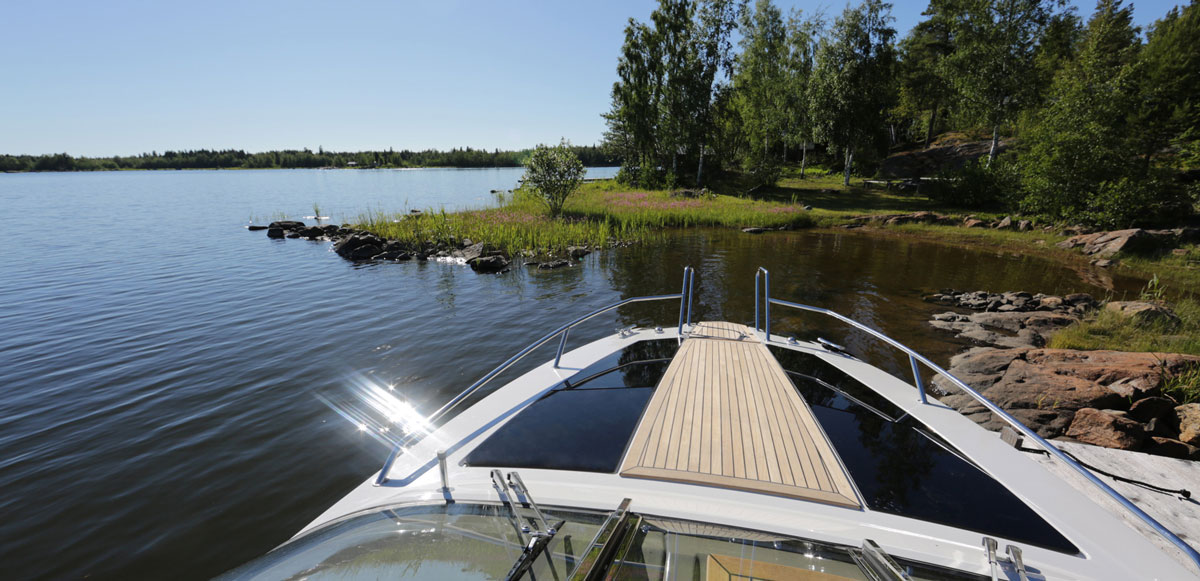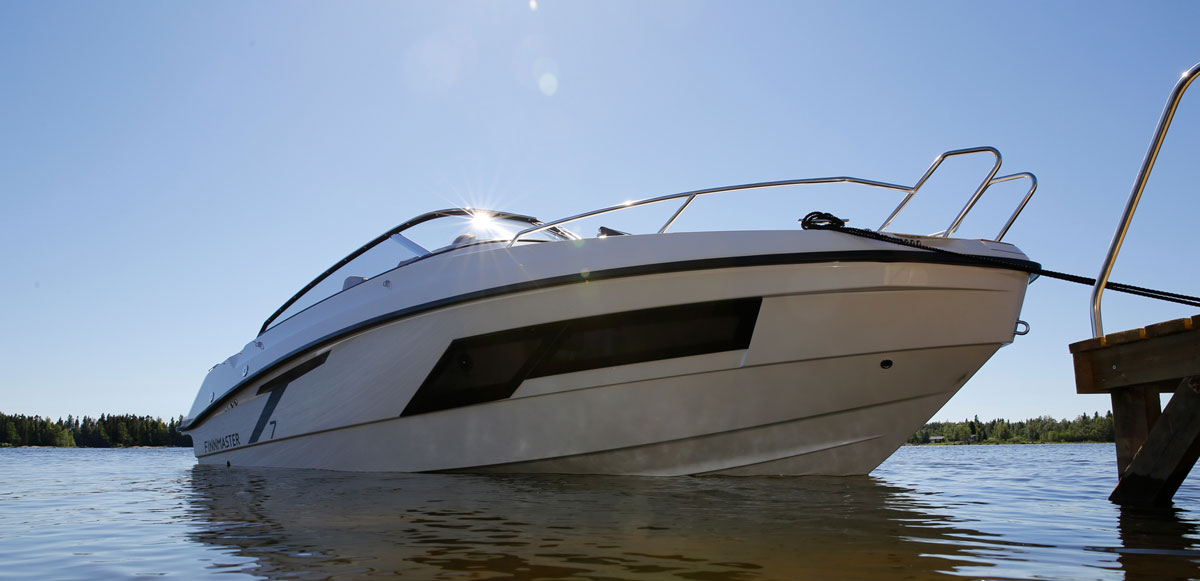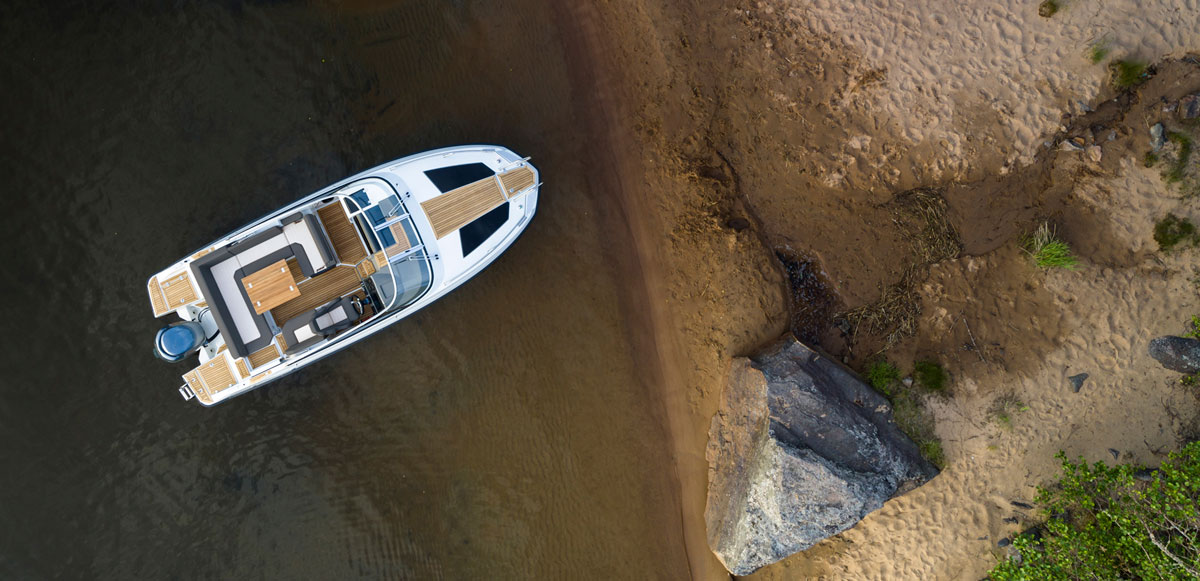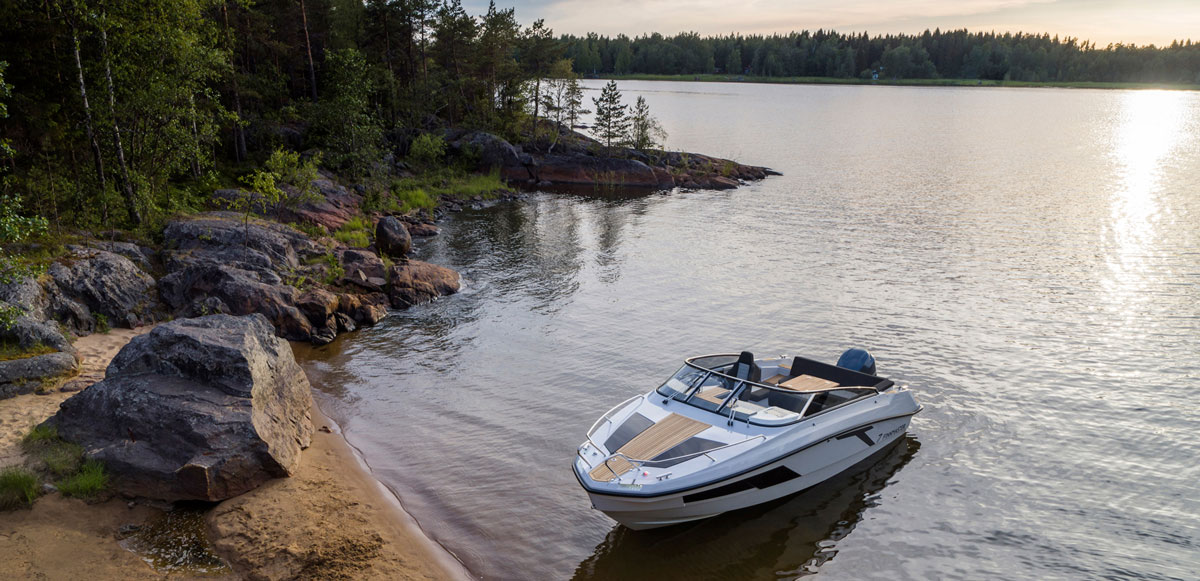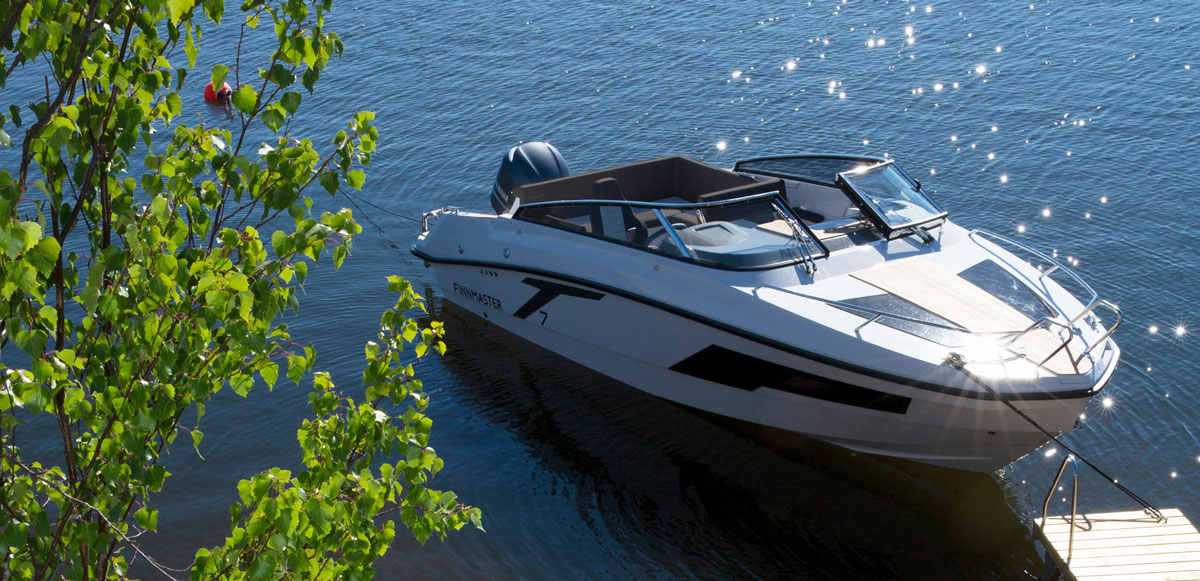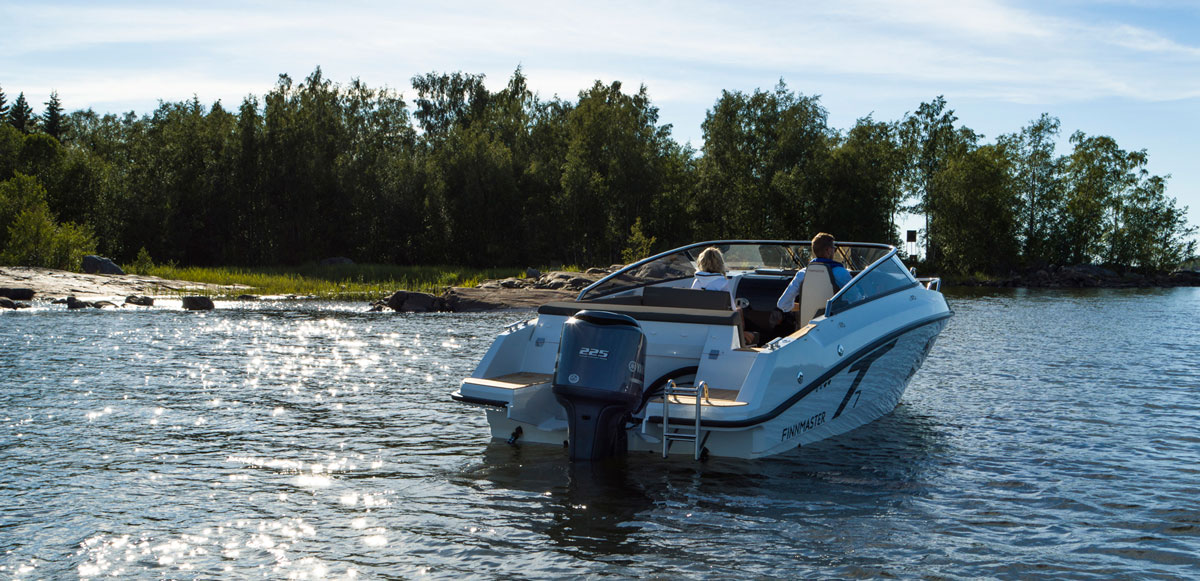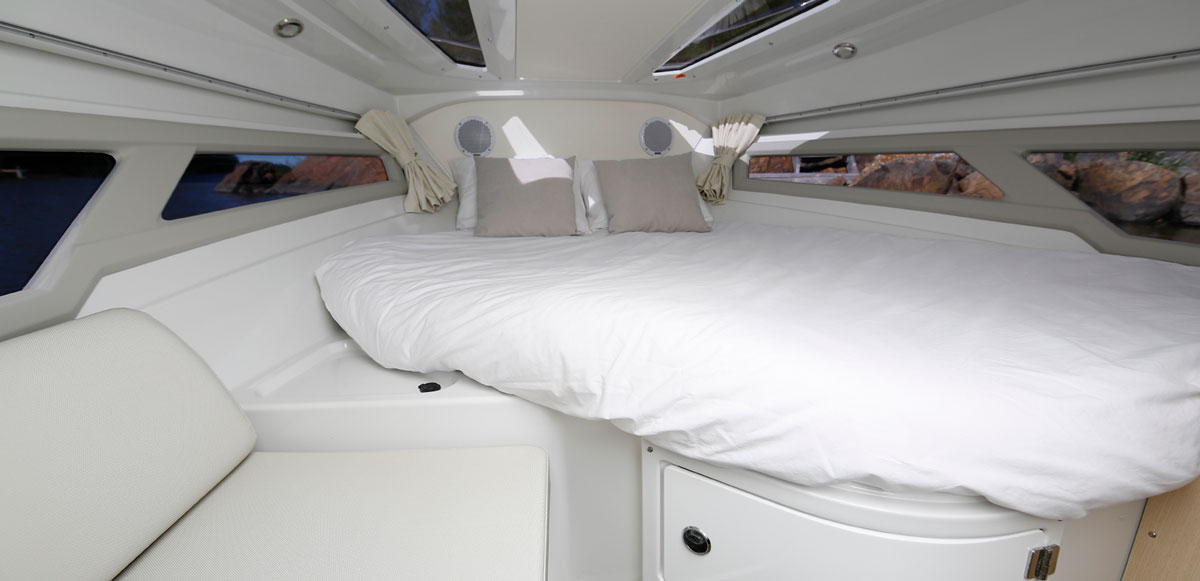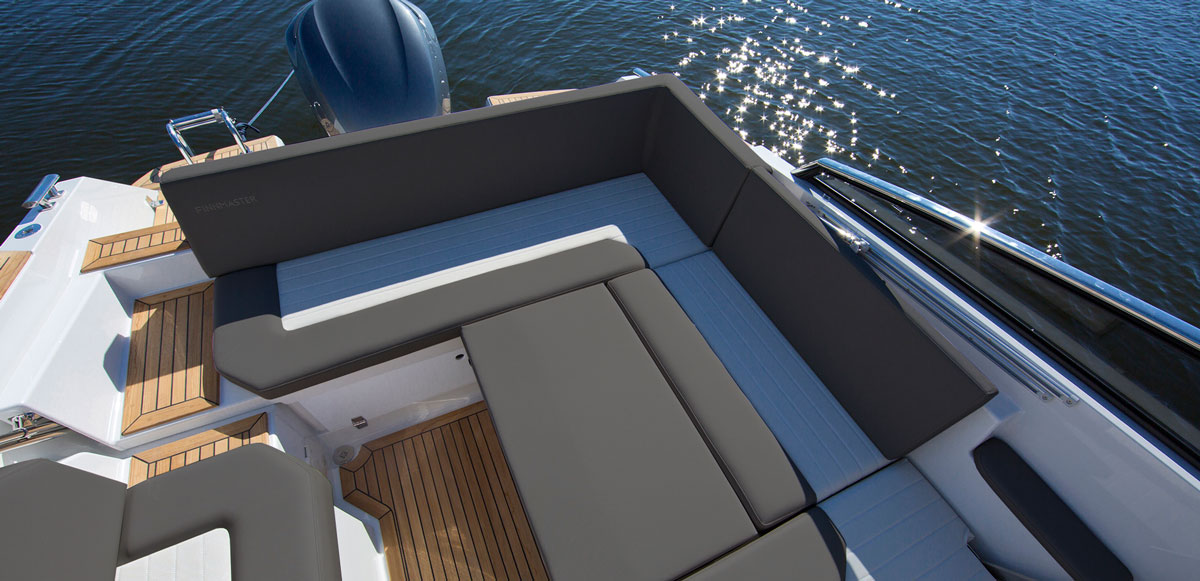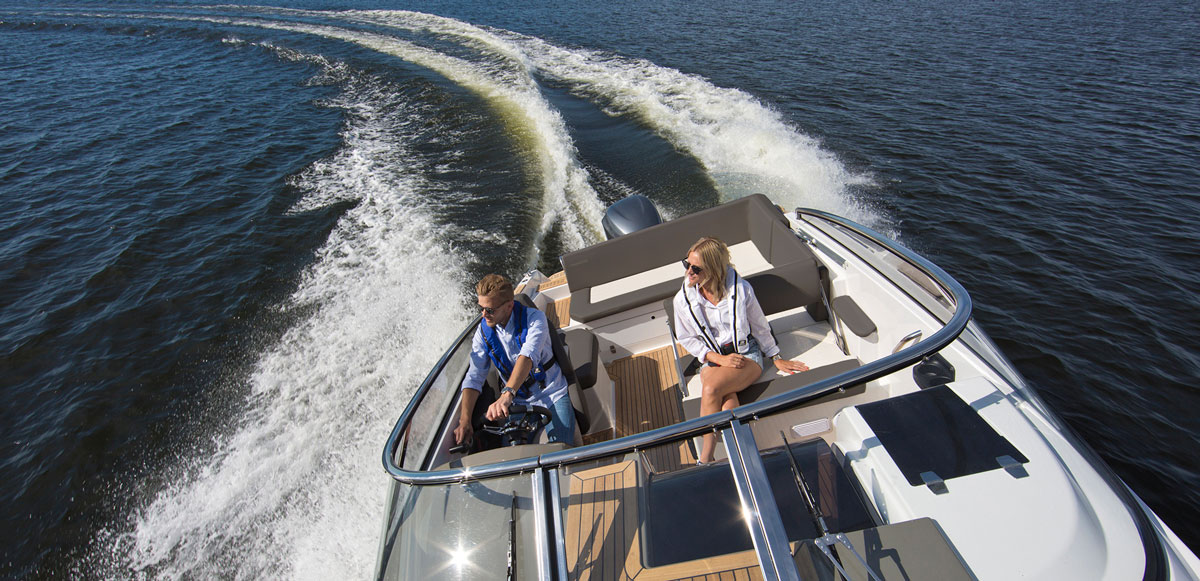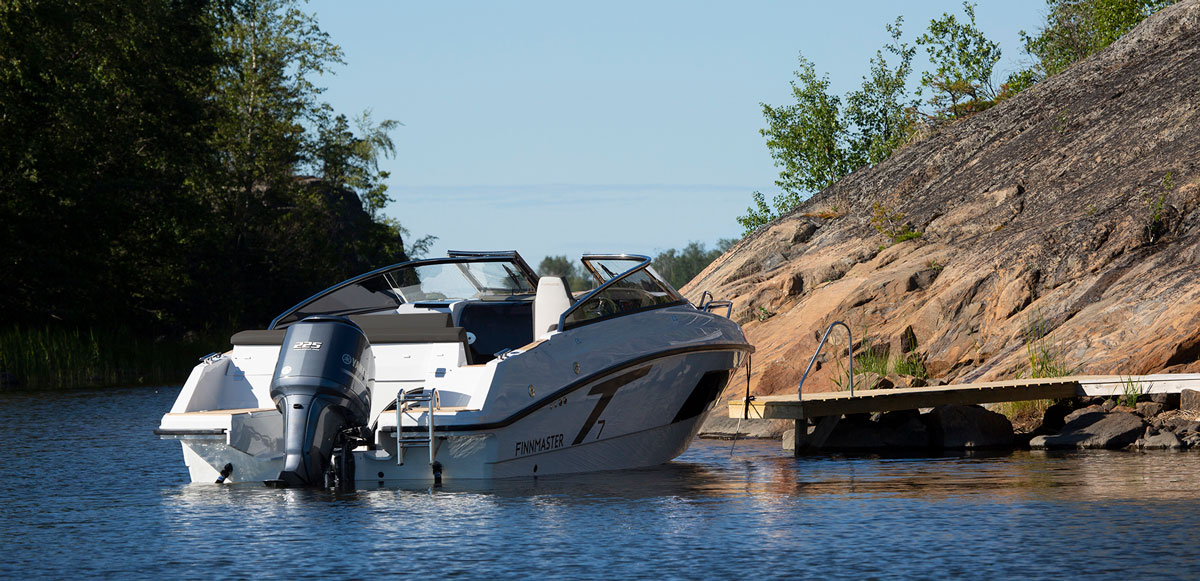 ---
FINNMASTER T6
The new Finnmaster T6 is clearly as beautiful, fun and practical as its big sisters in the T-series. But in the T6 you get more boat in a smaller size. It's versatile with a cockpit sofa seating for even a large group and it can easily be converted into a comfortable sundeck for those sunny days. The short bow, the stylish hull graphics and the modern LED docking lights finish the overall sporty impression. The sturdy hull guarantees excellent maneuverability for versatile and safe boating.